Ladies' Literary Club of Ypsilanti is a private women's club which has been a thriving and vital part of the Ypsilanti community since 1878. The club continues to meet in its historic clubhouse, which is considered one of the most important Greek Revival structures in Michigan and is on the National Register of Historic Places.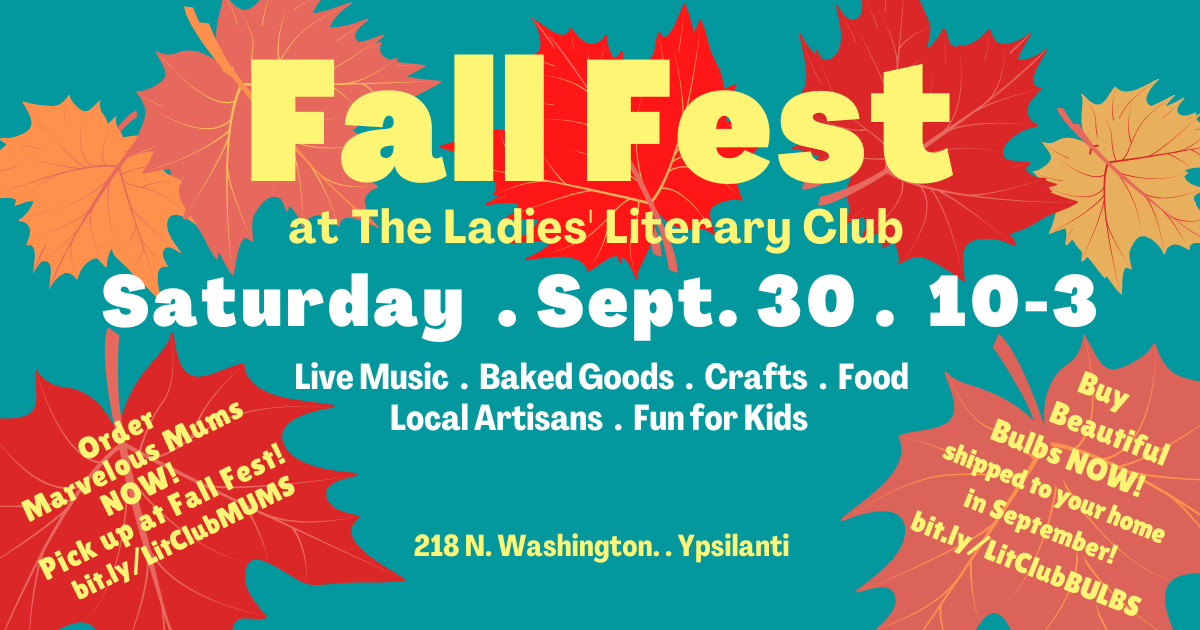 It is remarkable that a women's club founded in the nineteenth century continues to thrive in the twenty-first. The lives of American women have changed dramatically since 1878.
Today many have careers that make it impossible for them to attend a Wednesday afternoon meeting. But the club has adapted.
We actively recruit newly retired Ypsilanti women. Younger members manage their busy lives, and still make time for the club.
We have many busy and active longtime members in their seventies and eighties. They preserve our institutional memory and have become our lifeblood.
We have a strong membership with around 130 members. 
Michigan Historical Commission Registered Building No. 47
In October 1965, the Ladies' Literary Club House was designated as a Registered Michigan Historic Site. The house was the first building in Ypsiliant to receive this designation from the Michigan State Historical Commission.
National Register of Historic Place
On March 16, 1972, the house was named to the National Register of Historic Places as the William H. Davis House. The club refers to the house as the Davis-Conklin-Grant House.